Korea Exchange is the largest stock market in Korea. It is said the KRX was created by combining three existing Korean spot as well as futures exchanges. These three exchanges were Korea Stock Exchange, KOSDAQ and Korea Futures Exchange.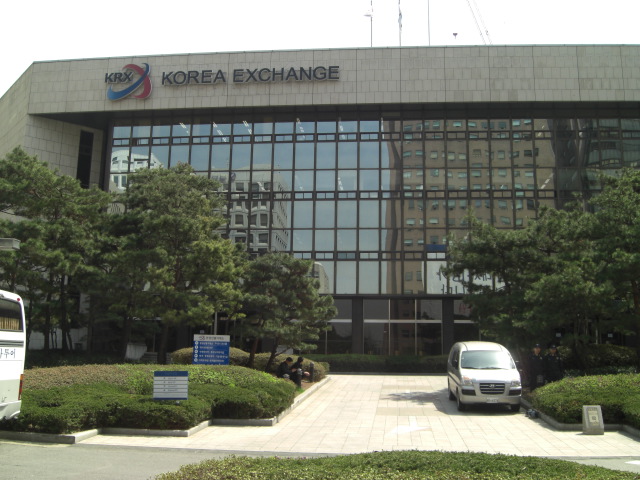 KRX or Korea Exchange came into being after the Korea Stock & Futures Exchange Act was passed. All previous markets which dealt with stock, futures and securities now operate under and are a division of of KRX.
It is also reported that Korea Exchange has over 1700 listed companies local and international and their combine capital amounts to over $1.1 trillion.
Core features of Korea Exchange KRX include:
Stocks
Bonds
Exchange trade funds of ETFs
Real Estate Investment Trusts or REITs
KOSTAR Futures
KOSPI 200 Index Futures
KOSPI 200 Single Stock Futures
MSB Futures
Gold Futures
Lean Hog Futures
In all, Korea Exchange is has a wide variety of trade options and highly active in its trade.