April 20, 2010 – 10:47 am | by omer
Advertisements
WordPress
WordPress Apps introduced for Apple iPad is one of the Best release every launched by Apple. WordPress App is up to the Apple iPad standards and works according to iPad functionality. It utilizes the features of Apple iPad in best of its manner. Apple users through this App can easily create blogs; can update their posts with ease online. Best thing is that WordPress App of Apple smart phones is free of cost.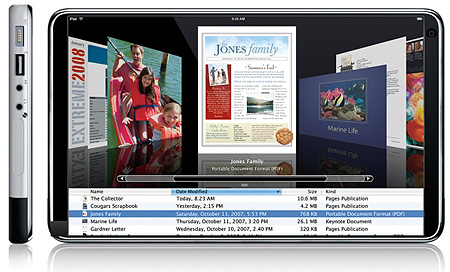 Instapaper Pro
Instapaper Pro- App specially designed for Apple iPad is remarkable application. Through this app Apple user can save web pages and utilize them offline. Apple user can also use these saved web pages as reference when required. Apple has announced $4.99 its price.
Things for iPad
Apple has announced its new Task Manager for its iPhone users. Apple App price is $19.99, but its features and functionalities are so remarkable. Therefore to have it is really worthy for the Apple Users. Apple users can easily write there tasks, what to do and what has already done in the past. Users can view the detail on just one Tab away.
TweetDeck for iPad
Apple iPad has introduced the best Twitter client , which is used in Mac/Windows/iPhones. It has no price and through TweetDeck one can follows the trends and keep record of what's going on.
Evernote for iPad
Evernote is free Apple app for iPad. Through this Apple Apps, one can make different types of notes like text base, camera picture and even your own voice.
SimpleSense
Apple app used to track your earning generated through Google AdSense account. Through this app one can easily sign in and have a track of the earnings as well. Its for Apple iPhone and it also works on iPad as well. SimpleSense Apple App is priceless.
Dropbox
This app for Apple iPad is used to share your files across the users and online as well. Therefore, one can access their files easily without worry about the storage space.
Pingdom
This app is used for tracking of one's blog. It tells the user about the status of his blog or Web site, whether it is up or down. Secondly, it is introduced in Apple iPhone but also works on Apple iPad too.
Ego for iPad

This app is available for $4.99 for Apple iPad. It is for web stats applications.
BlogPress
There is another application embedded in the iPad that allows the users to create their own blogs and able to post them anywhere and anytime. It has very simple interface that one can easily share photos and news too. This app runs on Apple iPad, Apple iPhone and iPod touch device.

Advertisements