October 15, 2010 – 7:26 pm | by omer
Advertisements
Nokia being a world leader in the smartphone market comes up with a splash of great new designs, and latest feature every now and then. With options like Nokia N8 and Nokia N97 out there in the market, let us help you decide which Nokia gadget suit you better.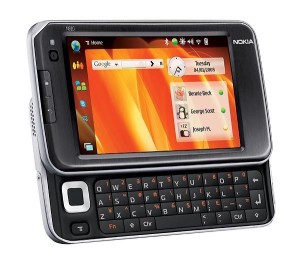 Nokia N8 features a new OS and a huge amount of high end tech packed under the hood. It has a 3.5-inch capacitive OLED screen, with a resolution of 640×360 that really shows off a fancy look. It's has a full metal chassis and a scratch proof paint, giving off a real high end feel. Loaded with a 12MP camera with Xenon flash, Nokia N8 dimensions are not super-slim and its measurements range up to 113.5 x 59 x 12.9 mm, but it fits in the hand well enough. It comes with an adaptor to convert HDMI to mini HDMI, decent ear-buds, a slim line Nokia pin charger and a USB lead with adaptor to attach hard drives. Other features include Wi-Fi, Bluetooth, FM radio, GPRS, EDGE, micro-USB, Bluetooth connectivity, HSDPA, GPS along with A-GPS support etc.
Nokia N97, on the other hand, is also one of the most powerful, smartest and fully featured smartphones of the company. 3.5″ TFT Display has a resolution of 640×360 but the clarity seems inferior to other touch phones. It has a QWERTY keyboard and a thickness of 15.9mm that makes it slightly heavy. It has a standard micro-B USB connector and a standard voltage, making it compatible with my BlackBerry chargers or any USB micro-B cable. Has a good 5 Megapixel camera mounted on its back. Nokia N97 comes with a 32GB of internal memory and the possibility of adding 16GB more. Other features include GPS, FM radio, 3G HSDPA, Micro USB, Bluetooth with A2DP, EDGE 3.5mm Headphone, WLAN Wi-Fi UPnP Support etc.
Nokia N8 and Nokia N97 both come off in amazing deals with packages to suit everyone`s needs. So decide which one do you want for yourself and enjoy the ride.
Advertisements