Tuesday, March 20th, 2018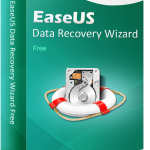 Now you can easily get your most important data recovered easily and free of cost with the EaseUS Data Recovery Wizard.
Losing important data overnight is a real threat. No matter how many devices and drives you keep in use, but still, it is always a doubt that a file can get deleted or corrupt by any means and you tend to lose data in an instance.  Anyhow now you don't have to worry as the EaseUS Data can get you lost data back with this terrific wizard software. With much other software, it might get costly for you to get your data back and it might get a lengthened process, but with the EaseUS Data data recovery software, you can complete the process free of cost. 
Read the rest of this entry »