June 13, 2009 – 5:30 am | by Talal
Now watch free online Samaa TV live broadcast. Samaa TV news channel is the very first of live satellite tv news channels. It is obvious by the free online broadcast of Samaa TV news channel that their  main focus is news and political scrutiny.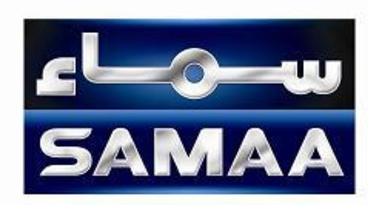 Samaa TV are very particular about their live broadcast. They have an efficient team that reaches up first at any incident that occurs and provide live coverage with different perspective. Samma News TV channel also has a diverse line-up of programs that are on-aired.
You can now watch free online live Samaa TV programs which include:
Ankhahi
Crime Scene
Sehat Ka Safar
Nai Rahein
Shehar Shehar Saama
Advertisements
Advertisements