September 8, 2009 – 8:24 pm | by Talal
Advertisements
Peachtree complete accounting 2009 is a software designed for small businesses to facilitate them with their accounts. Many people pay a heavy amount to attend Peachtree accounting classes but now you can learn Peachtree accounting program online.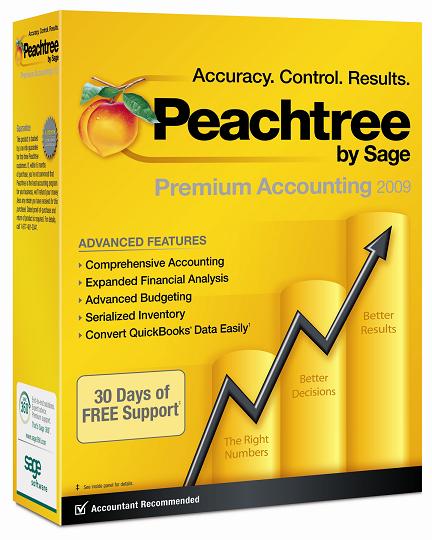 Basically, Peachtree Complete Accounting is a business management software which is published by Sage Software. And till now, we have seen several versions sold in U.S under the name of Peachtree Complete Accounting. The specialty about Peachtree Complete Accounting softwares is that they are the very first business softwares ever sold for microcomputers.
Users of Peachtree are generally found with positive response regarding the software. The overall layout and the 'business status' feature really saves time as users don't have to execute separate reports for profit trends, payables, etc.
The input screen options are also easy to use. Users can attach several attachments, scanned documents and even pictures with in no time. And this feature is compatible with all Peachtree Complete Accounting softwares ever programed. However, features in Peachtree First Accounting software are limited.
The products Peachtree have produced till now include;
Peachtree Accounting
Peachtree First Accounting
Peachtree Complete Accounting
Peachtree Premium Accounting
Peachtree Premium Industry Solutions
Last but not the least, it is important that one should have a good understanding of the program in use. Therefore you can learn all about Peachtree Accounting and efficiently execute accounting issues for small and industrial business.
Advertisements