November 21, 2009 – 11:13 pm | by Steve
Advertisements
Corby event was astonishing for the people because Samsung showcased its two new up coming mobile phones Samsung S7070 and Samsung S5150 Olivia. Both the handsets are based on new design line "Diva".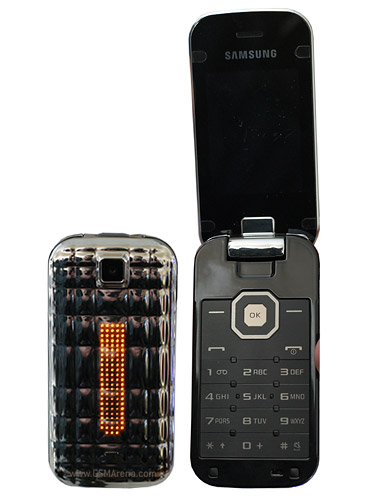 The glossy calm shell like fashionable look of S5150 shows that it is especially design to target the female customers. Along with its external attractive look you can get a lot of advanced internal features. This status, 3 mega pixel camera, BlueTooth, MicroSD expansion, USB, WAP, 2.0, Downloadable games and MMS.
There is no exact information announced yet about the price of Samsung S5150. Its unique shape and elegant design will make it popular among the females. If you follow the new trends you will surely try this wonderful handset.
Advertisements