December 26, 2009 – 4:00 pm | by Saima
Advertisements
Motorola WX288 cell phone is announced in December 2009 and will be release in 1st quarter of 2010. It is a simple and reasonably priced mobile phone full satisfying the basic requirements of a mobile phone. It will be smart and inexpensive cell phone accessible in black color.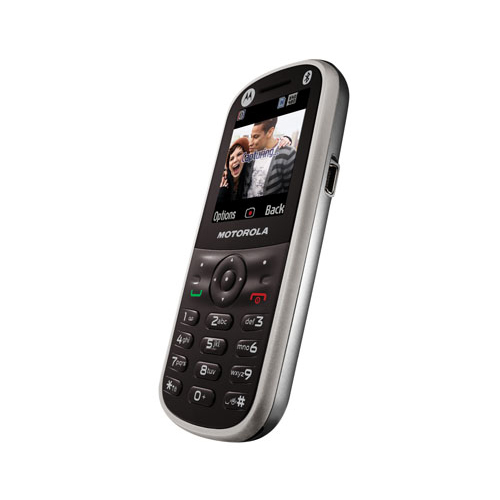 Motorola introduce this mobile phone in weight of 66g. The mobile phone has many advanced features like Messaging (SMS, MMS), browser, VGA Camera, USB, Bluetooth, FM Radio and GPRS. The WX288 includes 1.8 inches display screen supporting 128 x 160 pixels. It has features of WAV and polyphonic Ringtones, Vibration and speakerphone. Moreover this mobile phone has Phonebook with 800 entries, standard battery timings with talk time of up to 9 hours. More over this mobile phone stand by time is 550 h.
The price of Motorola WX288 will be available on a reasonable price. It has lake of some features like GPS and Infrared and card slot. You can buy this low-priced mobile and can keep in touch not only with your love ones but also with all over world with the facility of FM radio. Moreover you can pass your time with games.
Advertisements