April 26, 2010 – 6:39 pm | by omer
Advertisements
Apple iPad tablet after the launch till know 1,000,000 iPad devices have been sold. According to the Chitika advertising, more than 2 billion monthly impressions for Apple iPad tablet device. They count how many unique Ads of iPads are there on advertising network. Secondly numbers of iPad in total are out there and from where Apple iPad traffic is coming from.  Through its cookie one can measure the iPad sales.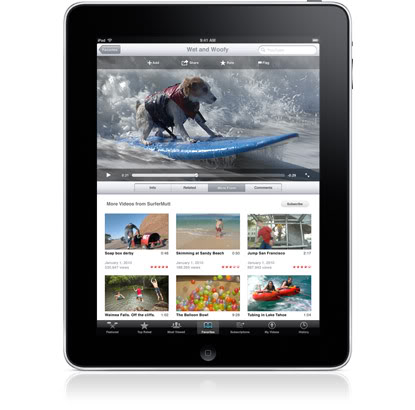 Apple on the first week of Apple iPad tablet launch sold 500,000 tablets. In the second and third week Apple tablet handset sales reduces to half. Tablets were sold 250,000 per week, almost half as compare to be sold in the first launching week of Apple iPad.
Almost 9 million of Apple iPad will be sold, if it will be sold with the same pace as approximately one million per month.  Selling ratio of Apple table is not bad as it was only available for three quarters of the year.
Advertisements