Thanks to technology there have been many remarkable changes in the medical industry, allowing for positive changes in treatment and multiple cures, resulting in people living longer, higher quality lives.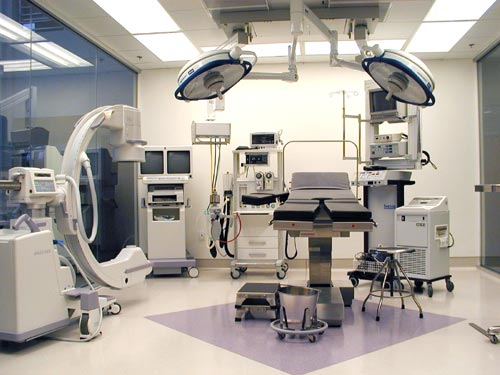 Expanding Educational Opportunities
The more knowledge a medical professional has, the better it is for patients. Technology has improved the medical industry by making it easier to learn online and access training remotely so that workers of all types in the field are able to expand their knowledge and skill set. The prestigious Boston University School of Medicine in Boston Massachusetts is just one example of an institution offering continuing medical education. That's especially helpful for those who work in some of the more remote areas of the country.
Quicker Results
It used to take weeks to get the results of medical testing, but with improved technology they can be received almost as soon as the testing is completed. Many clinics and hospitals offer web portals that allow patients to access those results within hours which can help to ease the anxiety of waiting. The sooner the results are received, the sooner treatment, if necessary, can begin.
Electronic Health Records
The digitalization of health records has been a gamechanger in the medical industry. The ASHP National Survey of Pharmacy Practice in Hospital Settings: Prescribing and Transcribing—2016 revealed that 99 percent of U.S. hospitals are now using electronic health record systems (EHRs), compared to around 31 percent 13 years prior.
Not only does healthcare mobile app development services  make the jobs of many professionals easier, from medical assistants to nurses and medical billers who input information into a central system, patients benefit too. For example, a bacterial or viral infection can be identified much quicker when there is a central, standardized system used. That can provide insight into just how widespread the outbreak might be, allowing preventative measures to be put into place faster as well as for predicting the outlook for the flu season in future years. With electronic records, treating physicians receive automatic alerts identifying potential problems like an allergy or intolerance to a certain medicine.
Safer Medical Procedures and Faster Recovery Times
Advancing technology has resulted in safer medical procedures. Just one example is laser treatments which has lowered the risk for many different procedures, making them much less invasive and improving recovery rates too. More invasive procedures can take weeks of downtime to recover, but thanks to laser treatments, that's been reduced to just a couple of days.
Remote Exams
While it isn't widespread just yet, remote exams are expected to be common in the near future as one of the more recent major technological advances. This allows for fewer visits to the doctor's office which can make all the difference for patients who live in rural areas or have limited mobility. Telehealth is just one example, helping patients communicate directly with their healthcare provider through messaging or email, and it will soon be expanding to get people in remote, rural areas basic testing equipment. Patients will learn how to do the tests remotely, and then convey those results through Telepath to their provider, allowing them to build a health profile.