October 17, 2010 – 5:51 pm | by omer
Advertisements
Apple iPad tablet  has become a niche in the marketplace, the touchscreen Apple  iPad  tablet computer which has caught the attention of several of Apple's challengers. The 10-inch screen enables the users to make calls. The screen though is bigger in size compared to the regular phones who have 5 or 7 inches screens.  Therefore, It wont be an overstatement to say that this year was swamped with new and innovative devices and it is quite impossible to assume what the next year has in store for us!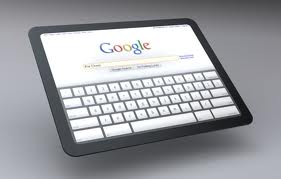 According to Dell, Samsung, Telstra this device is although not handy and manageable but it will be more feasible for browsing compared to smartphones.
Dell's 5-inch band is the best possible size, says Matt Telfer, general manager of telecommunications at Dell further said that browsing on a 3.5 inch is tricky and a 5 inch screen would be viable and wont look awkward either. But a few analysts think defferently, according to them this device may not attract users as they are not manageable enough and are not fun to browse on as are the wide iPad screens.
Anthony Caruana, business analyst has his reservations about the 5-inch device, according to him they are quite similar to the 3.5inch screen but are highly expensive whereas an iPad enables tasks like watching a movie or viewing your word document etc, and are thus more practicable.
Danny Gorog Technology commentator shared his hesitations about the 7-inch models such as the Samsung Tab and the Telstra Tab and claimed that iPad would control the market until 2012.
According to him Apple iPad has given fierce competition and it wont be easy to race with it. Nevertheless, full-size competitors to the iPad are in development, although it is unknown when they'll be  available. There's the HP Slate, the Toshiba Folio 100, the Notion Ink Adam, the Asus EP90, the ExoPC slate and Texas Instruments' Blaze, among others. There's also more smaller tablets to come, notably the 7-inch Blackberry Playbook.
However, there are tablets lined up to challenge iPad such as the HP Slate, the Toshiba Folio 100, the Notion Ink Adam, the Asus EP90, the ExoPC slate and Texas Instruments' Blaze, and the 7-inch Blackberry Playbook. Lets see how they will do in the market.
Media analyst firm Telsyte, sees some potential in challengers of all dimensions. Telsyte's study indicate that 28 percent of all users want to own a device that is incredible, says the Research director Foad Fadaghi. He also said that market and consumers are always looking for diversity.
Analyst Paul Budde though is not that hopeful about the future of these tablets and does not see why is owning an iPad such a big deal?
Advertisements