With the new age of hand held computing, developers are improving the quality of software by every passing day. Most of the the top applications are paid actually, its hard to find free apps for your iPhone, iPad and and other android devices. Here is a list of apps that you may find interesting, and luckily these apps are absolutely free.
1. Medomi
Medomi is an application developed by Melodis corporation. Medomi is a music search tool, where you can find your favourite song. This app is quite cool as it records your voice or whistle and instantly find your favourite song or music. With the help of Midomi a user can create his profile and record his favourite songs.
2. Movies.app
Movies.app is a free movie application developed by Jeffery Grossman. This app allows you to find show times, buy tickets, watch trailers, get maps to your local theatres. This app also features current box office hits etc.
3.  Dial Zero
Dial Zero is an iPhone application developed by Next Mobile Web. If you are bored of dialling and waiting zero in order to get through customer care  person, then this application is a must have. It quickly dials the customer service numbers of over 600 companies and skip directly to a person. Don't wait through annoying voice prompts any longer. Dial Zero is useful, fast, and simple.
2. AirMe
AirMe is a Photo sharing application developed by AirMe inc. Now you can take pictures from your iPhone and share it with your family and friends, with just a tap away. AirMe uploads your pictures from iPhone to your Flickr account, it also features option of sending pictures via email.
1. SportsTap.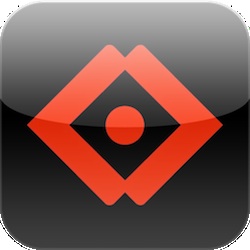 SportsTap is sports portal developed by SportsTap inc. This application provides you all the scores and drama of all the major sports around the globe. You are just one tap away of getting all the latest score of your beloved sports. SportsTap features scores and updates from MLS,MLB, NFL,NHL,NBA, EPL, UEFA champions league, Tennis and other major sports.