Recently, according to the news, it looked pretty much lucid, that the iPhone 5 will be having a four inch display screen. Also, many critics have already seen the leaked images which show the bigger screen of the new version of iPhone. However, CEO of Apple Tim Cook commented on this context that there may be some doubts about the rumors being spread about the display size.  That is why; some people are now thinking that there may be chances that the same standard size of 3.5 inch display can be present in iPhone 5.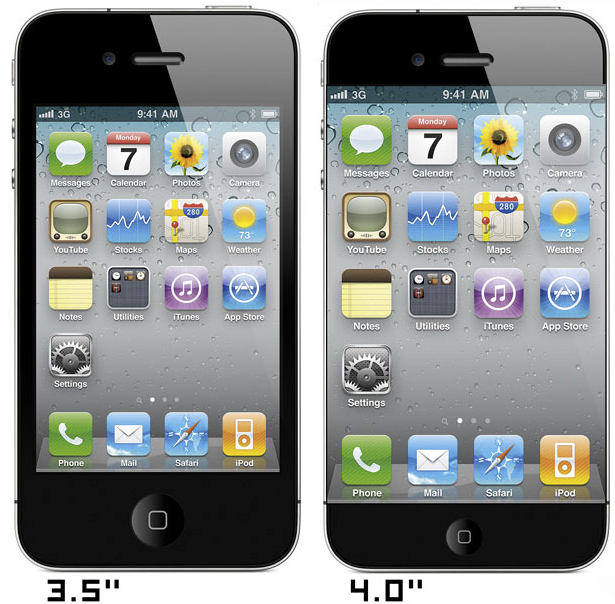 But the majority thinks this may be not the case due to following reasons;
The first reason is that there had been so many rumors before the launch of IPhone 4 particularly about its design that it would be completely different from iPhone 3GS which was true.  Also, nowadays, a lot of high quality more realistic reportedly leaked images shows this fact that the upcoming version will have bigger screen. Not only this, some analysts also stated that same thing. Another major reason to believe on the bigger display screen rumors is that Apple users have been imploring since long to introduce bigger display screen. Also some people also said that the reason for not using IPhone is the small screen size. Also, by making a 4 inch display of iPhone 5 there is a possibility for an immense increase in profits.
In the end, Apple itself wants to make a big splish-splash with the new upcoming version of iPhone. The company has been facing a lot of competition already from Samsung and Motorola, which have launched some new inspiring mobile phones with high quality processors along with 4.3 inch display screens. If Apple will decide to continue to release the same design of phone with same size display screen and only with minor changes then people will not buy the product at all.