This is what every computer / IT person should be reading. With technology trends changing and markets evolving, a certain set of skills are needed by top firms and human resource managers to roll out their technology initiatives. Here's what is listed as top 10 most wanted IT skills for 2015.
The overall job market has been slowing down in different parts of the world. Businesses in general have been focusing on downsizing their workforce and shifting focus on automating processes. Not only this, several businesses are ready take on key IT initiatives that could help them define a strategy or a game plan for the next 5 – 10 years.
To have this done successfully, here is what most of the IT job portals and CIOs for different businesses have been posting as required skills in a tech guy for 2015;
10. Big data
20% of the IT job portals and CIO require IT guys who understand the big data picture. Most of the mangers looking for people with big data management as their core skill are linked to either the retail industry on e-commerce businesses.
9. Networking
22% of the hiring managers look out for people with networks or networking as their top skill. Most of the businesses needing networking guys include either telco companies or setups that provide networking solutions to third parties.
8. Mobile application and device management
This is skill has moved up 2 spots as compared to top 10 most wanted IT skills wanted in 2014. With mobile making its mark in business as well as personal use, 24% of hiring managers would want to work with IT guys who are expert with mobile application development and device management.
7. Business intelligence & business analytics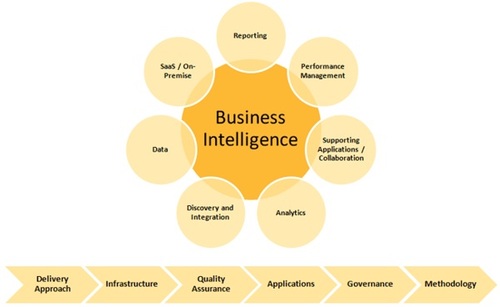 So when ever you see a job post requiring a BI guy, be sure that it's an enterprise looking out for guys who can help improve their existing systems or provide with solutions / programs that can give access to seamless reporting and meaningful executive data. 24% of jobs posted require business intelligence as a core skill.
6. Database administration
As boring as it may sound, but database administration has reached new levels of complexity. 26% of CIO and CTOs require a core DB administrator for their team.
5. Web development
Web technologies and frameworks have massively evolved over the past 4 – 5 years. Any IT guy who now has hands-on experience with the latest web tech stack is a wanted guy for leading development agencies and businesses with online presence.
4. Security compliance / governance
With increasing threats on the internet, a security compliance guy is always in demand. This year, the look out for an IT guy with security governance as a core skill has been moved up by 3 spots and 28% of the IT hiring managers are looking for people with such skill.
3. Technical support staff / help desk
According to a report, the IT services business world over has experienced a jump of 80% as compared to any other business in the world. With IT services becoming as top selling 'items', technical support staff is required by 30% of CIOs and CTOs world over.
2. Project management
Most of IT firms are taking on new technology initiatives – be it an in-house project or a project for another businesses. Every project for its successful delivery has to have a project manager and CIOs and CTOs are actively looking for experienced project managers in 2015.
1. Programing / application development
If you are to ace in the IT industry, you should focus on building your programming skills. This expertise in particular has been in demand for long and as of this year, 48% of IT hiring managers are looking for resources who can help them build their applications.
Having said that, you can shape your career the way you want by polishing any of the above given top 10 IT skills most wanted in 2015.