July 4, 2017 – 11:25 pm | by Steve
Advertisements
Over the last two years, Domain.com has come to be noted as the domain provider for Major League Hacking (MLH). The registrar has been of great service to MLH providing hackers at all events with free domain name coupons.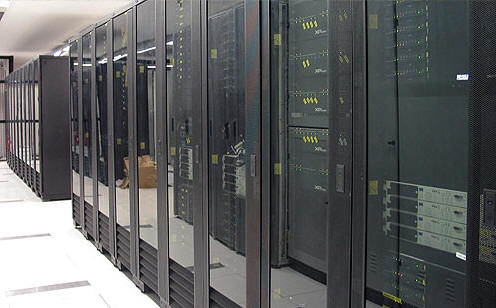 How to qualify
It is simple to qualify; just attend. Once students attend an event they can register a .com,.org or .net account for free. Free Whois privacy is also provided for the purposes of domain protection.
That's not all; if you come up with the coolest domain name at events, you walk home with a swag bag of great hacker gear.
Domain.com make it possible for webmasters to create an online presence as it offers hundreds of industry-specific and country-specific domain names. Should you use the coupon 18COOL, you get 18% off domain name registration whether you are a hacker or not. For more on Domain.com discounts for student hackers, and not only, please visit this page https://www.webhostingology.com/domain-com-coupon-codes/
A little about Major League Hacking
Founded in 2013, this is a company that runs a league for those learning the art of hacking. When Jonathan Gottfried and Mike Swift started the outfit, they wanted to provide material and intellectual support for hacking marathons run by students in the entirety of North America. Critics indicate that this has been a resounding success, and the statistics indeed show that.
Since 2013, MLH has been at the forefront of 200 yearly invention competitions where student hackers get the opportunity to refine their skills by engaging with the best there is out there. This has also been a platform for innovation and education for over 65, 000 students around the world. At the moment, this is a highly advanced community and is seen as a gold mine for the next round of techies expected to drive change around the world.
Getting with the lingo; what is hackathon?
The word comes from hack and marathon, and in this case, hack is used to refer to the concept of teaching advanced and practical programming and not committing computer crime.
A hackathon is an event where an engaged community in the programming arena meets up and collaborates on projects meant to come up with cutting-edge software ideas and designs. While the focus most of the time is on software, there are times where experts design hardware projects in a bid to gauge concepts such as compatibility and functionality of software ideas on live platforms.
Hackathons most of the time have an educational edge to them, but that is not always the case; some events focus on creating software that solves the specific problems of the day. This explains why hackathons have gained so much traction over the last 3 years, to the extent that they are viewed as the ideal platforms for finding technology solutions to problems that have plagued various industry for years.
Amazon and Domain.com coupons
MLH is in partnership with Amazon Web Services (AWS). The terms of the deal are that each hacker gets access to $100 worth of hosting credit. This means as a hacker, you get to load and deploy your apps at no cost. Domain.com is also another sponsor. Special Domain.com coupon codes allow participants to register their domain names free of charge.
Advertisements