May 21, 2014 – 2:16 am | by Steve
Advertisements
iCloud storage is a new cloud- based storage service that is provided by Apple on their iOS devices. The new technology has brought curiosity among users who want to have a piece of the pie by creating free iCloud accounts. Once you access iCloud, you can enjoy a number of benefits that come with it. iCloud is not only great with emails, calendar and contacts, it also comes in handy when backing up you information. Creating an iCloud account is quite easy therefore it should not pose as a challenge to anyone. If you already had an iCloud account before and wish to know how to change iCloud account, this piece will also
give you some pointers.
The new iCloud storage operating system provided by Apple has tons of new features that have been integrated with iCloud. All these features should intrigue you to want to create a new iCloud account. This piece will shade some light on how to change iCloud and how you can create your own new iCloud ID from your own iDevice. Here are the steps;
From your home screen, select the "Settings" option from your menu
From the "Settings" panel, select the "Mail, Contacts, Calendars" option
Under the "Mail, Contacts, Calendars" option, you can gain access to "Add Account" and tap it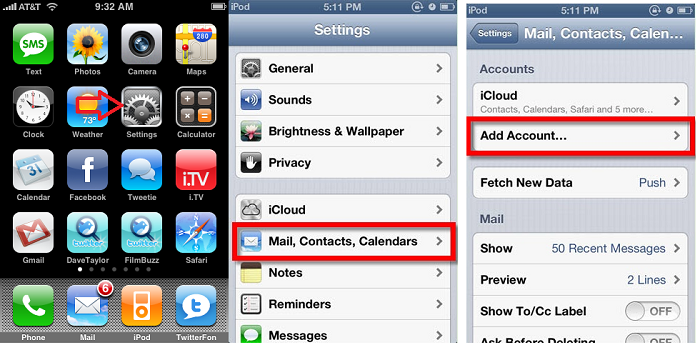 Click on iCloud
Select the "Get a Free Apple ID" option
Enter your date of birth
Tap on the "Next" button
Enter both your First and last name
After that, you are provided with two options to choose from; "Use my current email address" or "Get a free iCloud email address"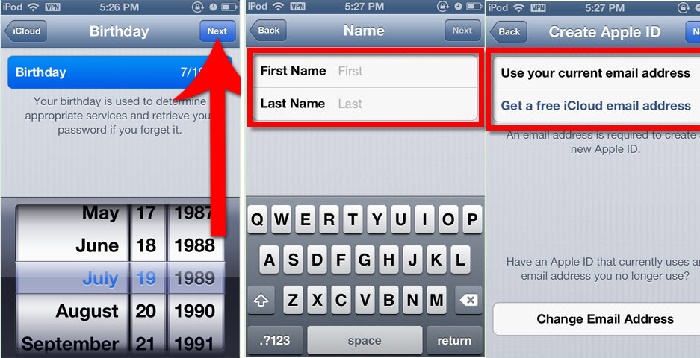 In the "Email" field, input your email address. The inputted email address is what will be used as your new Apple ID. For the users who opted for "Get a free iCloud email address", they can create their account here.
Create your own password and re-enter it then click "Verify"
Click "Next"
You'll be required to answer three security questions. Once done, click "Next"
If you have an optional email, you can enter it and confirm your identity
To stay updated, you may decide to tap on the toggle switch that is found next to "Email Updates" to either "ON" or "OFF".
You can then review your new ID and click "Agree" to access iCloud.
Advertisements