The android platform has a great collection of devices. Add to the fact that the platform intends to add more collections in their upcoming android phones; you can understand why it is one of the best platforms in the industry. The best android phone in the industry can introduce you unlimited possibilities if the device is rooted. You can gain access to hundreds of android widgets or any other application for that matter with much ease.
Rooting an android device has been made much easier. Currently, rooting an android handset is a norm and usually done after purchasing the device.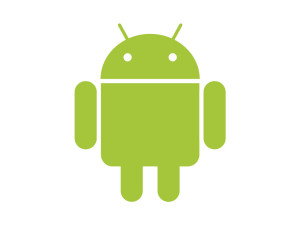 Rooting a device has a lot of advantages as it can allow you to gain full control of your newly acquired device. One of the greatest advantages of rooting a smartphone is that it becomes highly customizable. Even with that said there are still a few people who are afraid of rooting their phones due to one reason or the other. Some of the reasons given as to why android users do not want root their phones include;
Fear of losing warranty – the tricky bit about rooting a device is that once it is done, your warranty becomes null and void. Most companies stipulate this in their terms and conditions hence people do not want to risk this on your best android phone.
Bricking your phone – chances are that while rooting your android phone, your phone might get bricked (end up dead).
Misconception that you will not be able to Unroot your phone – this is a shear misconception and false. You need to know that rooting an android phone is not permanent. Unrooting your device is as easy rooting the same. Therefore there is no reason to worry about any of these.
It reaches a point where one may want to Unroot their device due to one reason or the other. Is this is the case; you can apply this procedure on your device or any other upcoming android phones.
What you need to know before Unrooting
Before proceeding with the Unrooting process, you need to perform the following important things:
Backup your data
Ensure your phone is fully charged
Download the Unroot file
The procedure for Unrooting your device
When Unrooting your device, follow these steps:
a)      Start by switching off your Android phone
b)      Once that is done, go ahead and boot your phone using Recovery Mode. To successfully do this, start by pressing and holding your "Home" and "Power" buttons down. This should be done concurrently. Continue holding these until the Recovery Mode opens and the Android boot logo appears on your screen. Use the volume button to scroll up and down because due to safety measures your touch screen will not work.
c)       Scroll down until you access the "Apply update from sdcard" option. To select this, press the "Home" button
d)      Once pressed, it will give you access to your memory card with the downloaded Unroot file. Scroll down until you find the file and select using the "Home" key
e)      You'll be asked to confirm the installation to which you'll say yes
f)       Upon completion, go back to your main screen and select "Reboot System"
g)      Upon rebooting open app drawer to access the Superuser icon.
That is how you can successfully Unroot your best android phone.