September 19, 2018 – 2:51 pm | by Steve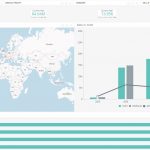 Retail strategy really boils down to one thing and one thing only – giving the customer what he or she wants. The challenge is that consumer psychology is notoriously elusive and changes all the time. Retailers may have some insights, but more often than not they lack the complete picture. And as a result, it's still really difficult to capture and retain customers.
Read the rest of this entry »
Comments Off

on Can Retail Analytics Capture What You're Missing?

| Posted in »
Software